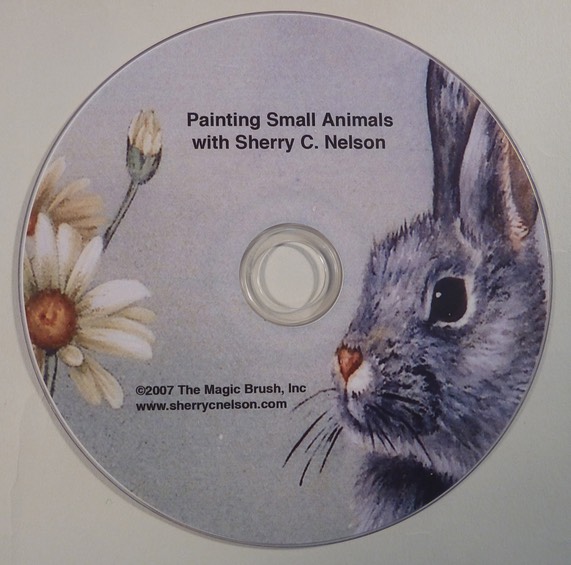 DVD/ Painting Small Animals: Technique - Fur & Eyes           1 hour
Project video to teach the concepts of painting realistic Small animal fur and eyes that look alive.
Sherry paints the Cottontail  Rabbit start to finish - on this DVD.  Watch Sherry's brush as she creates realistic eyes and natural growth directional fur.
All instructional materials - project packet, Cottontail with Hummer - are included with DVD.
Concepts of small animal fur and eyes can be applied to other animal designs as well.